Sometimes I dream in cookies. You guys, this is not a joke. I can not tell you how many times I walk past something or take a screenshot on my phone while thinking, "That would look so good on a cookie." I had been dreaming (literally) about making some form of cactus cookies for SO long. The problem is, I can't just make cookies for fun. I have to be able to bring them to some kind of event or I will eat them all (literally). Have I mentioned how these cookies don't just LOOK good, but also TASTE good? They are hard-core addictive. People call them crack cookies (literally).
So when my friend Sara casually asked if I might want to put together some cactus cookies for a "Prickly Party" she was putting together for her blog, I decided to neglect all of my other responsibilities in life and make some. One of the best things about having creative friends is having a reason to get some of the ideas out of my head and put them on paper. Or cookies, in this case.
She sent me a photo of these adorable bright-colored pots she had made, I drew up some sketches, and these darling cactus cookies were born. Once again, I was feeling pretty pleased with my handiwork and then when I saw the rest of the party I couldn't handle it! Every detail of this party was beyond perfect. Someone needs to throw a real cactus party and invite me ASAP. K? K. I'll bring the cookies!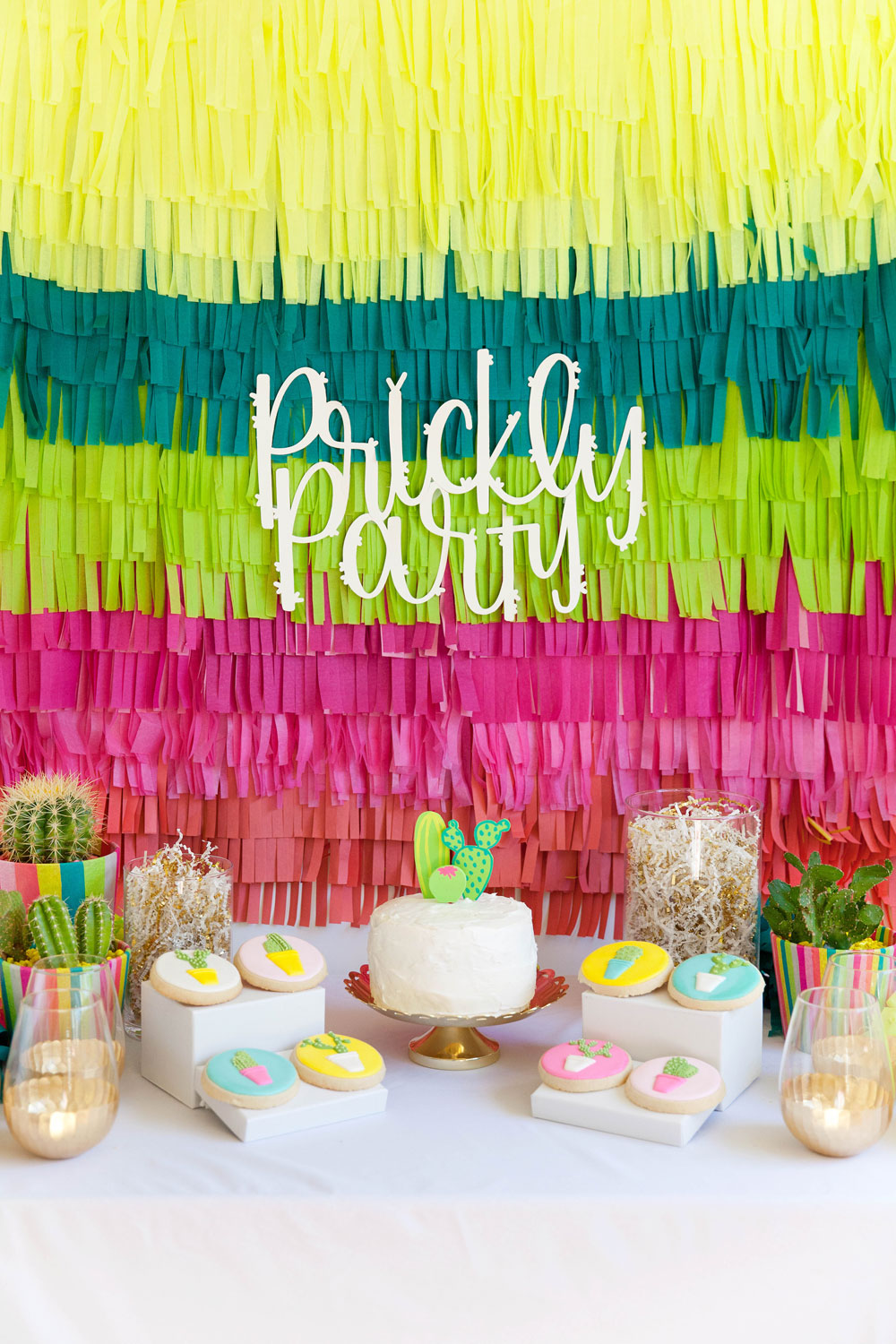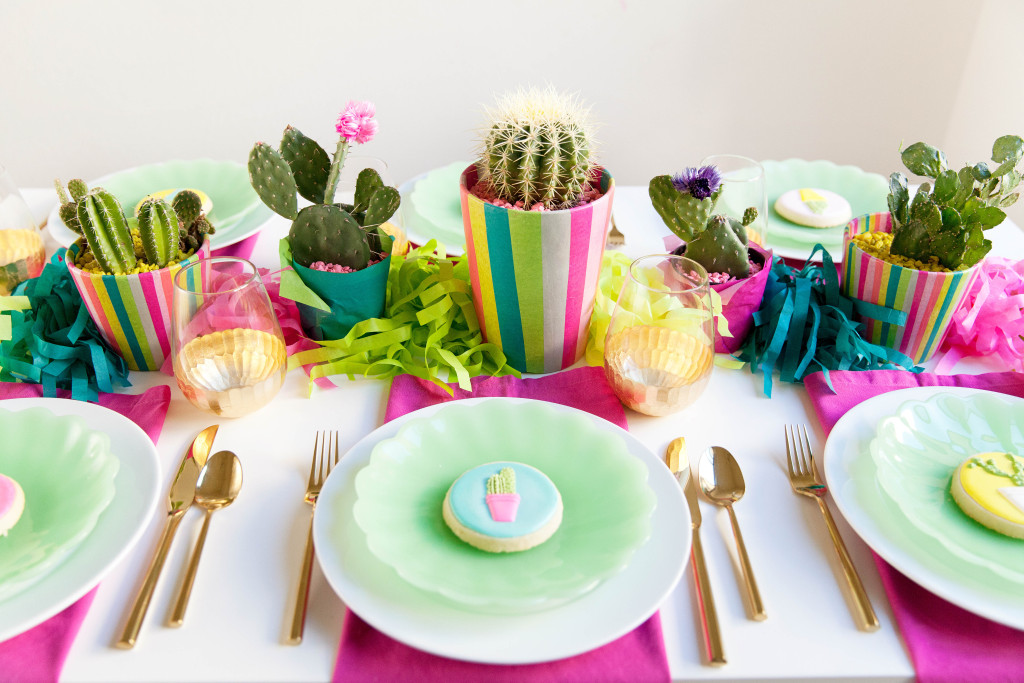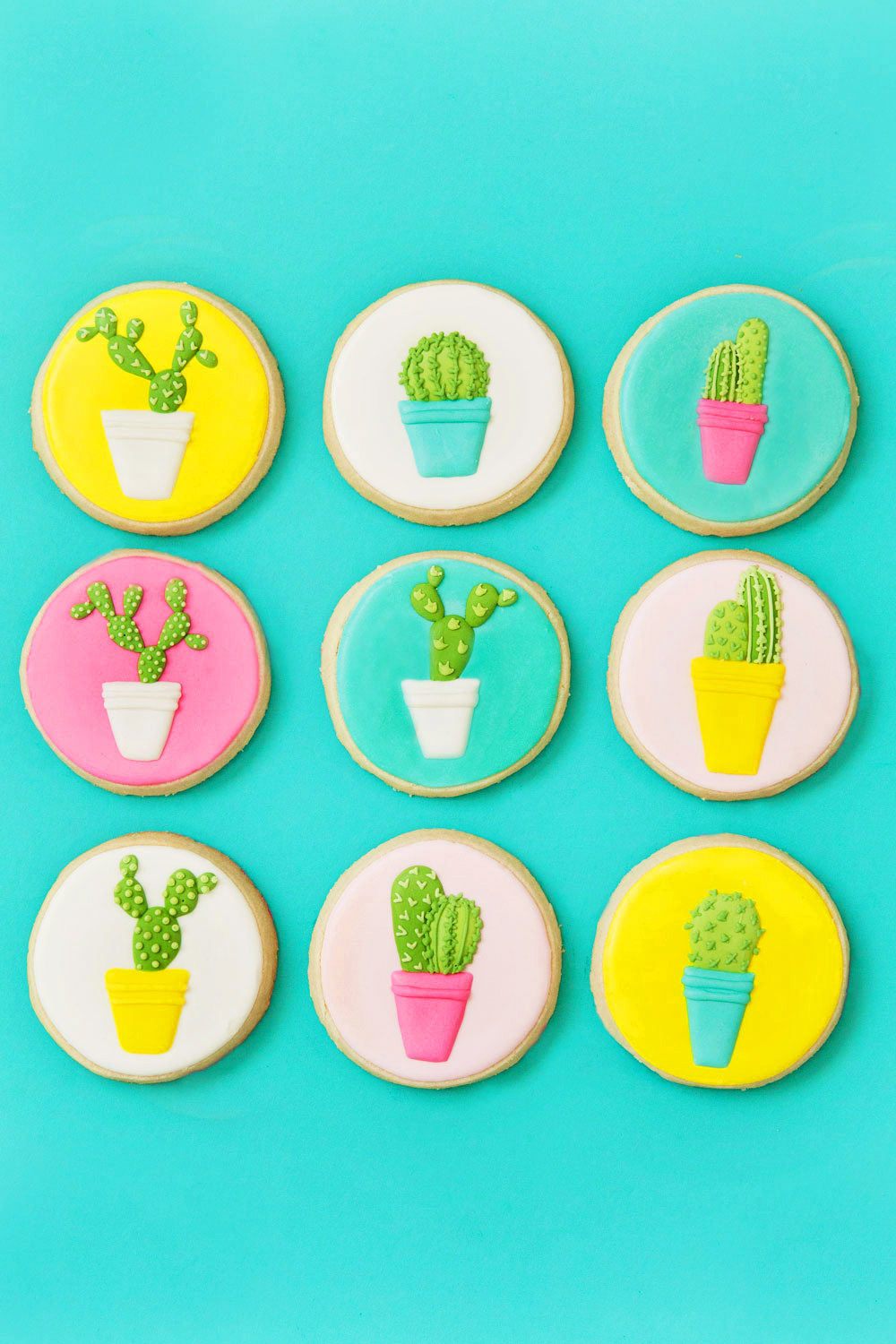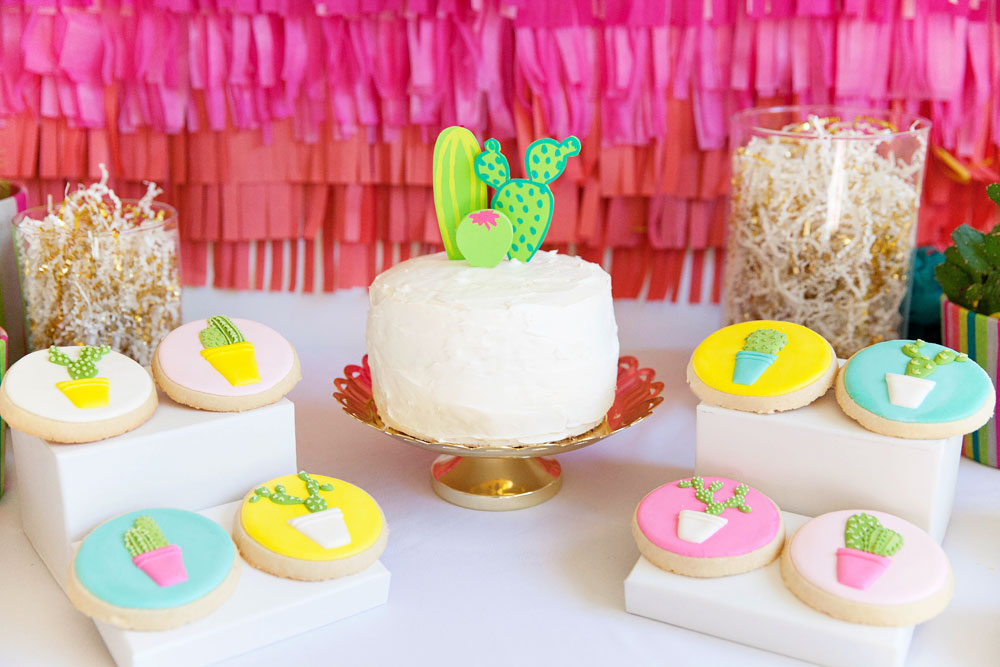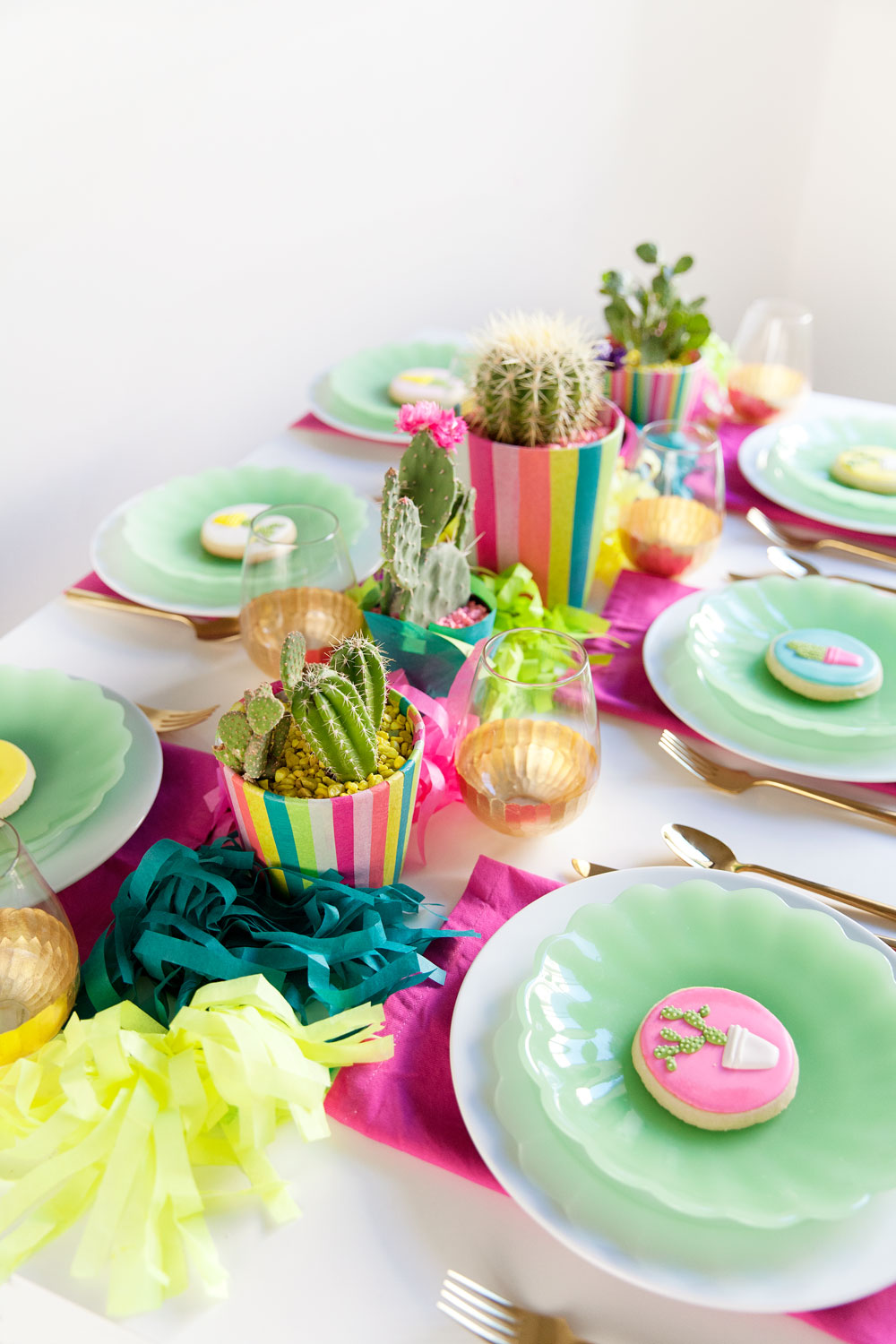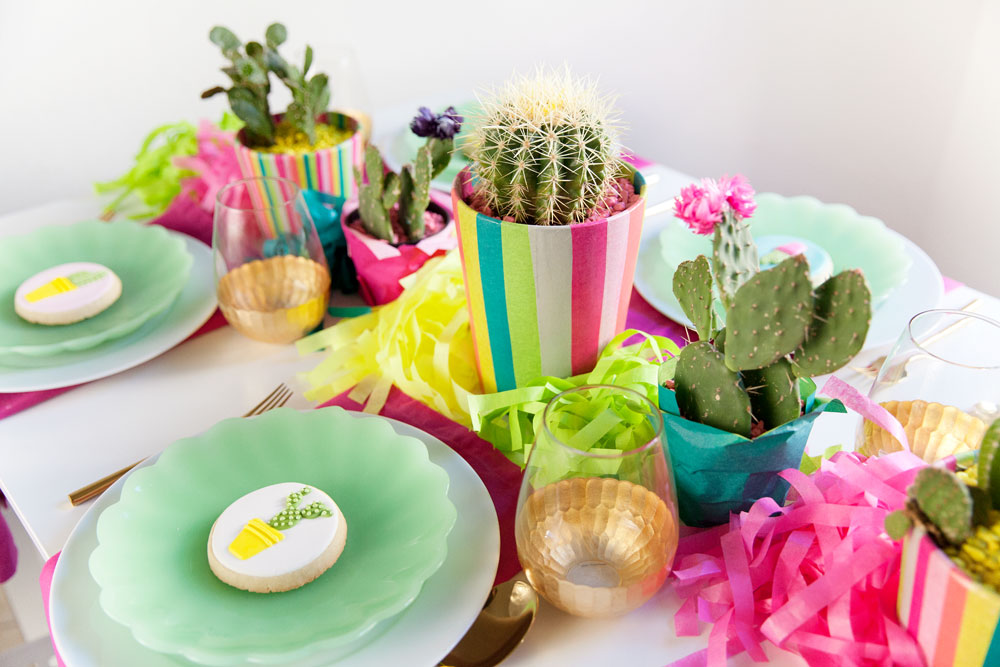 Photos by: Sara of Tell Love and Party
Party decor: Sara of Tell Love and Party
Prickly Party Sign: Rad and Happy