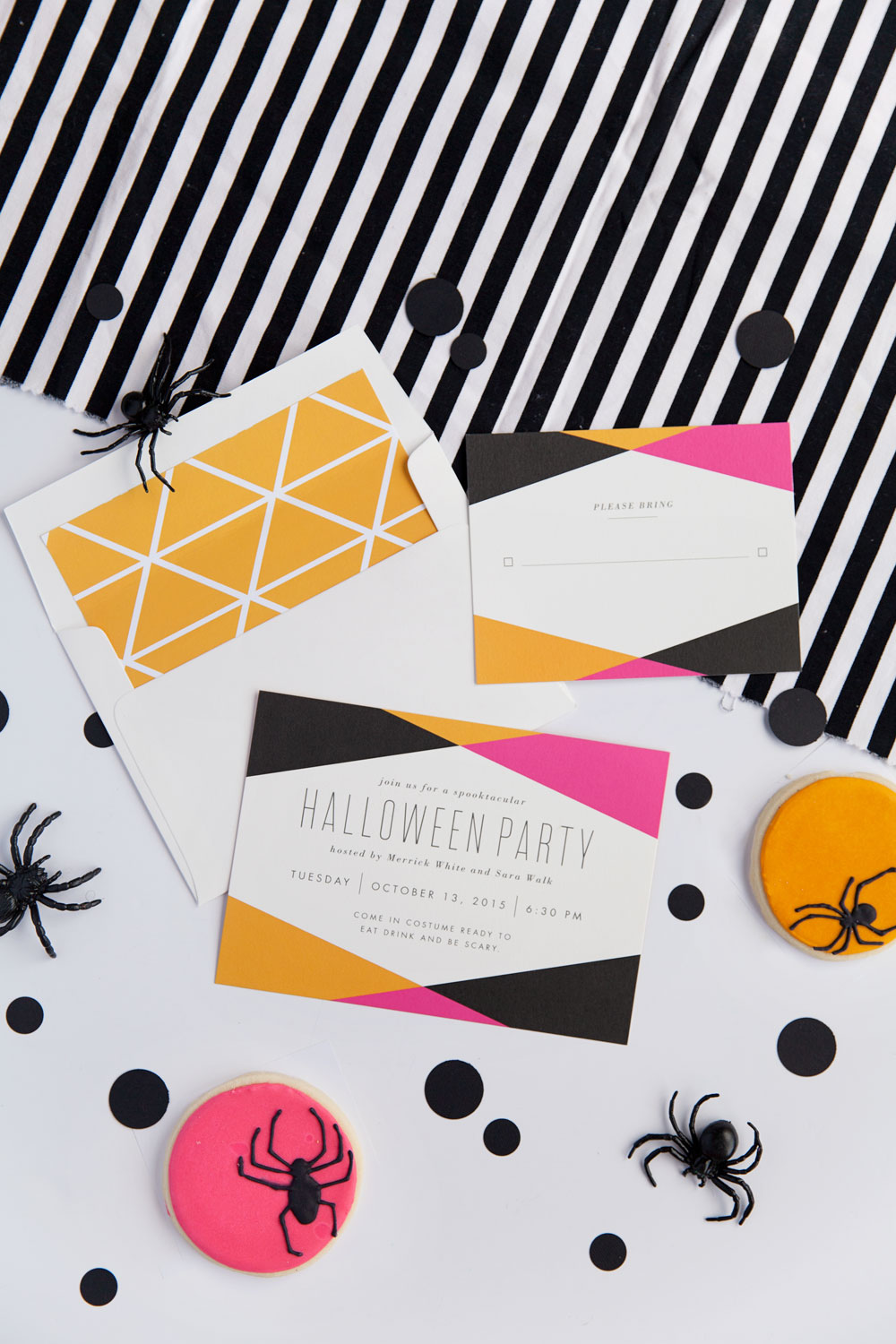 One thing I LOVE about having fancy blogger friends is that every once in a while they give me a good excuse to get a little creative and whip up a batch of fabulous sugar cookies. My friends Sara and Merrick have made a little tradition of throwing a fun, ladies only, Halloween Dinner party. The dinner is a potluck, and inside each invitation is an assignment on which dish to contribute. Last year, I opened up my invitation to find that my dinner assignment was "sugar cookies". Naturally.
Whenever I am asked (or offer) to make cookies, I try to stick to the general color scheme and party vibe when I'm designing how I'm going to decorate them. These graphic and modern invitations from Minted totally inspired me and gave me the perfect jumping off point!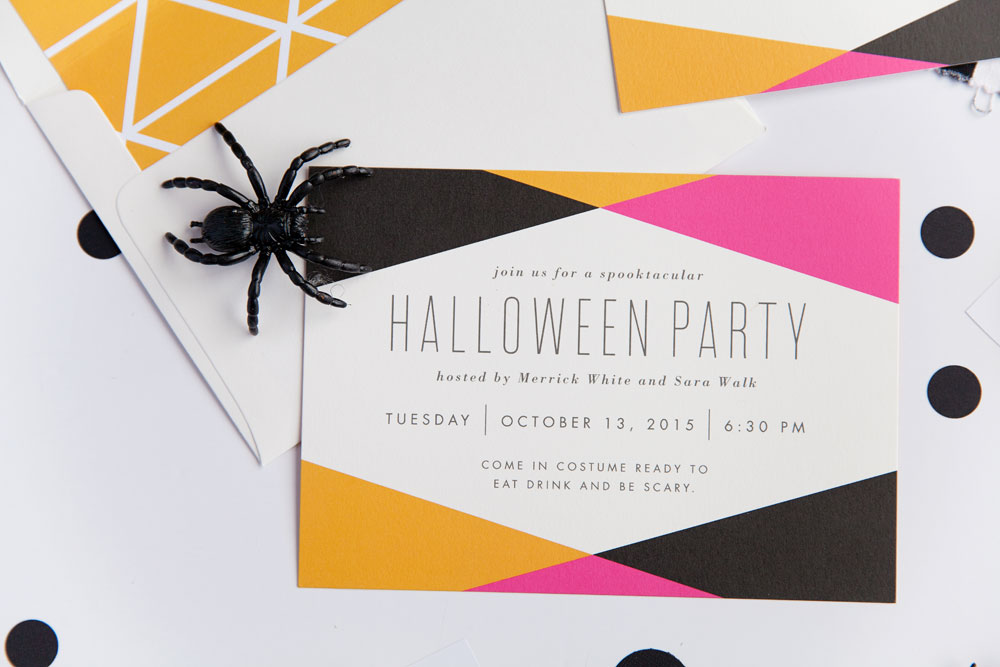 I loved the colors and geometric elements of the invitation and wanted to carry those over to the cookies. But I knew that I needed to add a little something, like a spider, to bring in some element of Halloween. And I absolutely LOVE how they turned out! I felt like they were perfectly spooky and on trend for the party, without getting too traditional (or even tacky).
But enough chit-chat. Here are some more snaps of the cookies, as well as the rest of the darling dessert table that Sara put together. Isn't she a party genius?!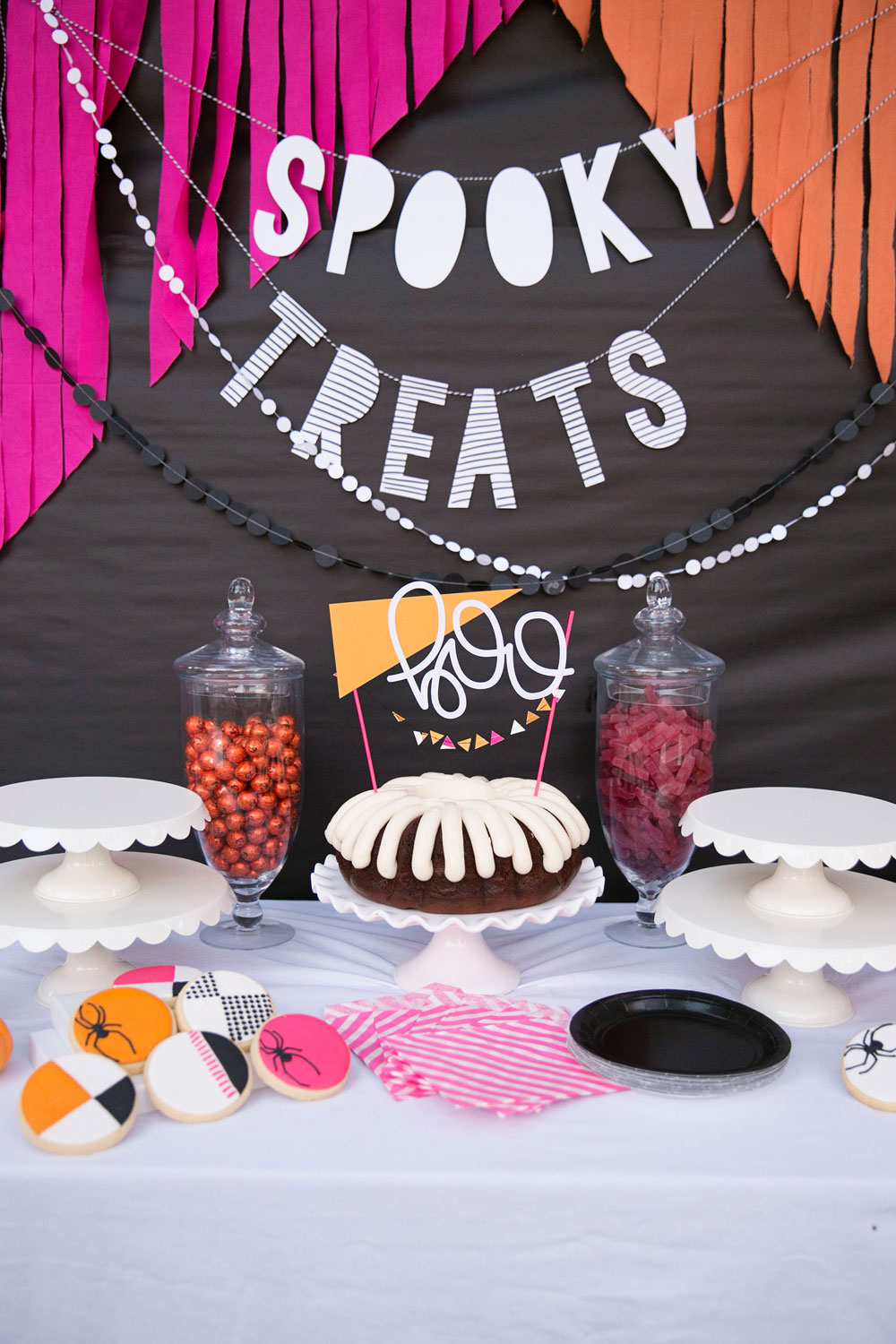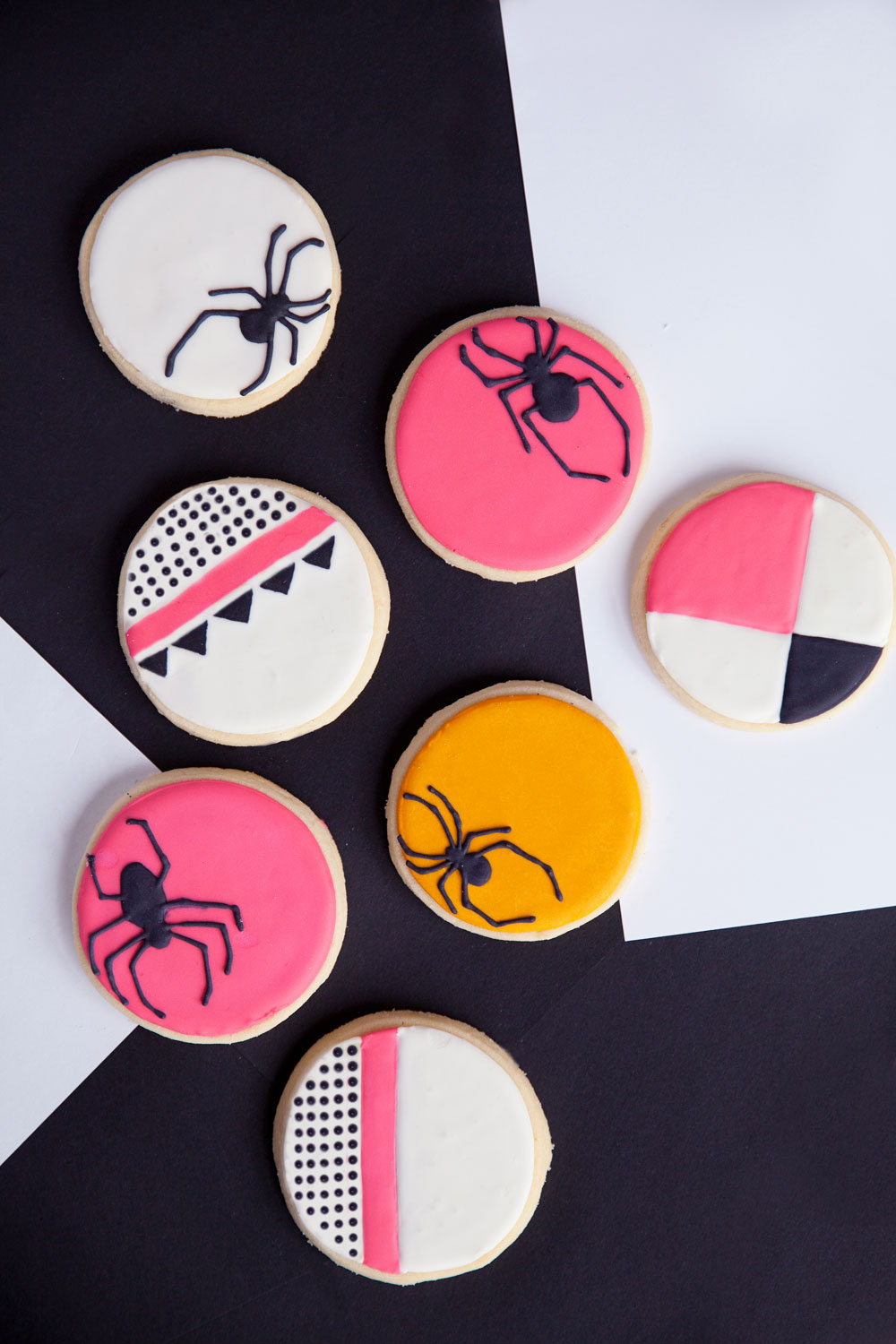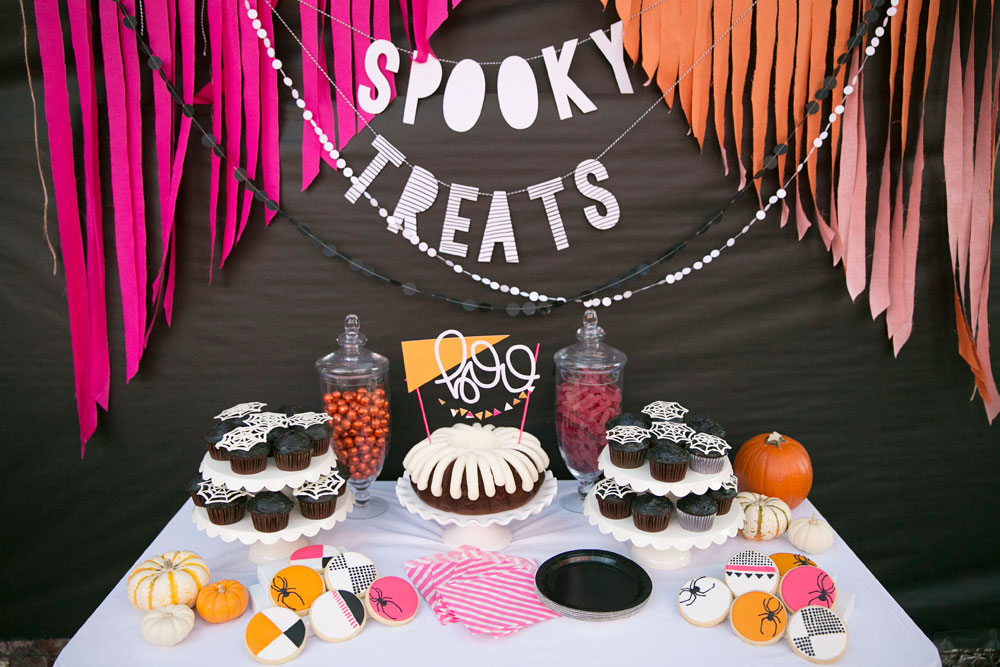 Invitations: Minted
Party decor: Sara of Tell Love and Party
Photos:Tell Love and Party and Rad and Happy