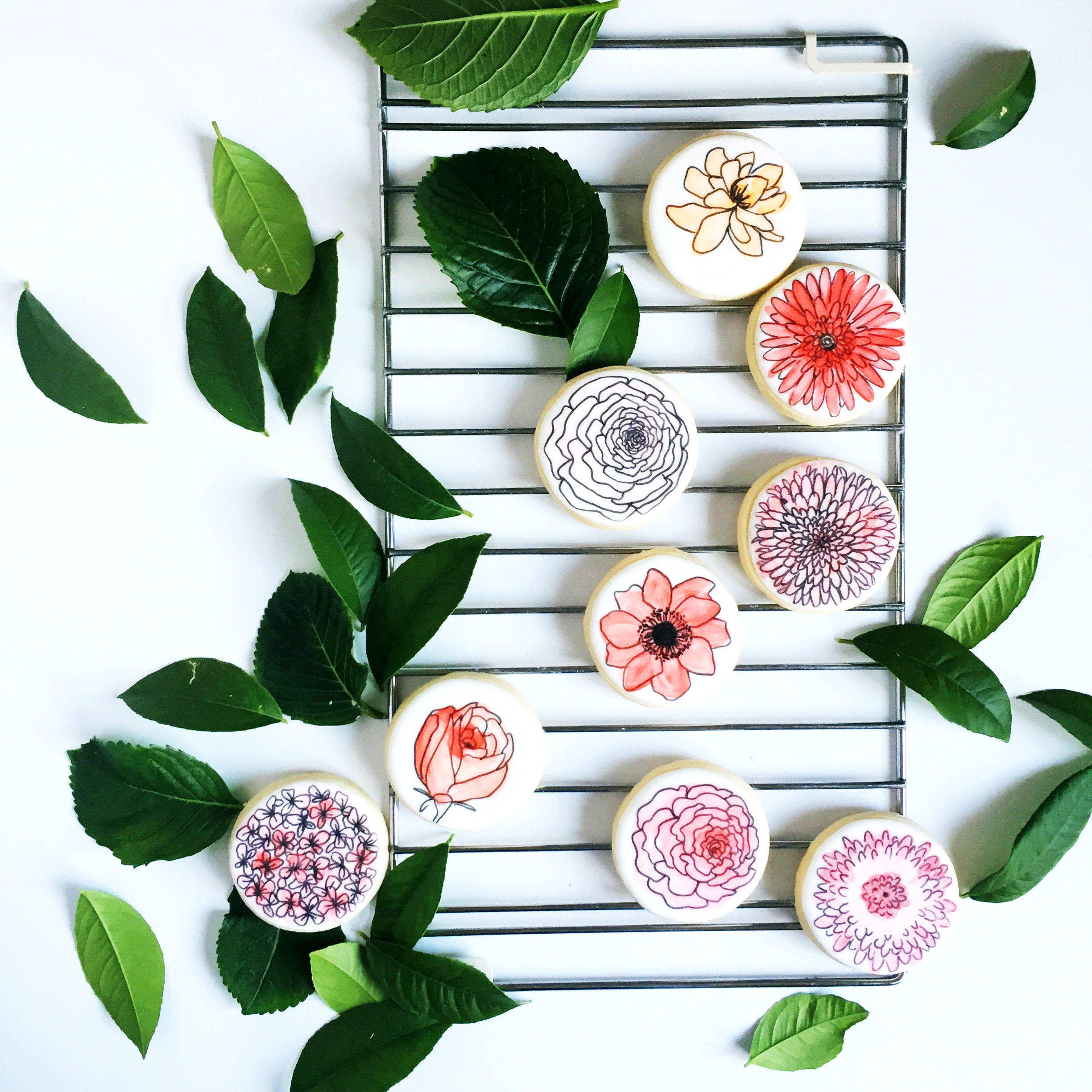 If you don't live under a rock, chances are you follow the amazing Brittany Jepsen of the House That Lars Built blog. I absolutely LOVED following her flower-drawing-tutorial-series she did recently. She filmed tutorials on how to (simply) draw 30 different types of flowers, and posted a video each day during the month of May.
Most often, when I make cookies for a party or event, I end up with extra cookies and/or extra icing. Better to be safe than sorry! A lot of time my extras end up going to waste! Either I get caught up wrestling my two babies and can't find the time to finish them, or I toss them in the garbage before I eat a dozen all by myself. Not that I'm speaking from experience or anything…
Anyway! I had some extra circle cookies and plain white icing laying around, and I decided that they would be the perfect canvas to try out some of Brittany's drawing tutorials.
These may be some of my favorite cookies I've EVER made. I say that often. Like, every time I make cookies. But I really mean it!
First, I decorated each cookie with white royal icing. Once the icing was completely dry, I "painted" a little color onto each cookie with a fine paint brush using gel food coloring diluted with almond extract. Once the color was completely dry, I drew the outline of the different types of flowers onto each cookie with a edible food coloring marker.
Brittany's tutorials and my cookies are MFEO. Obviously.