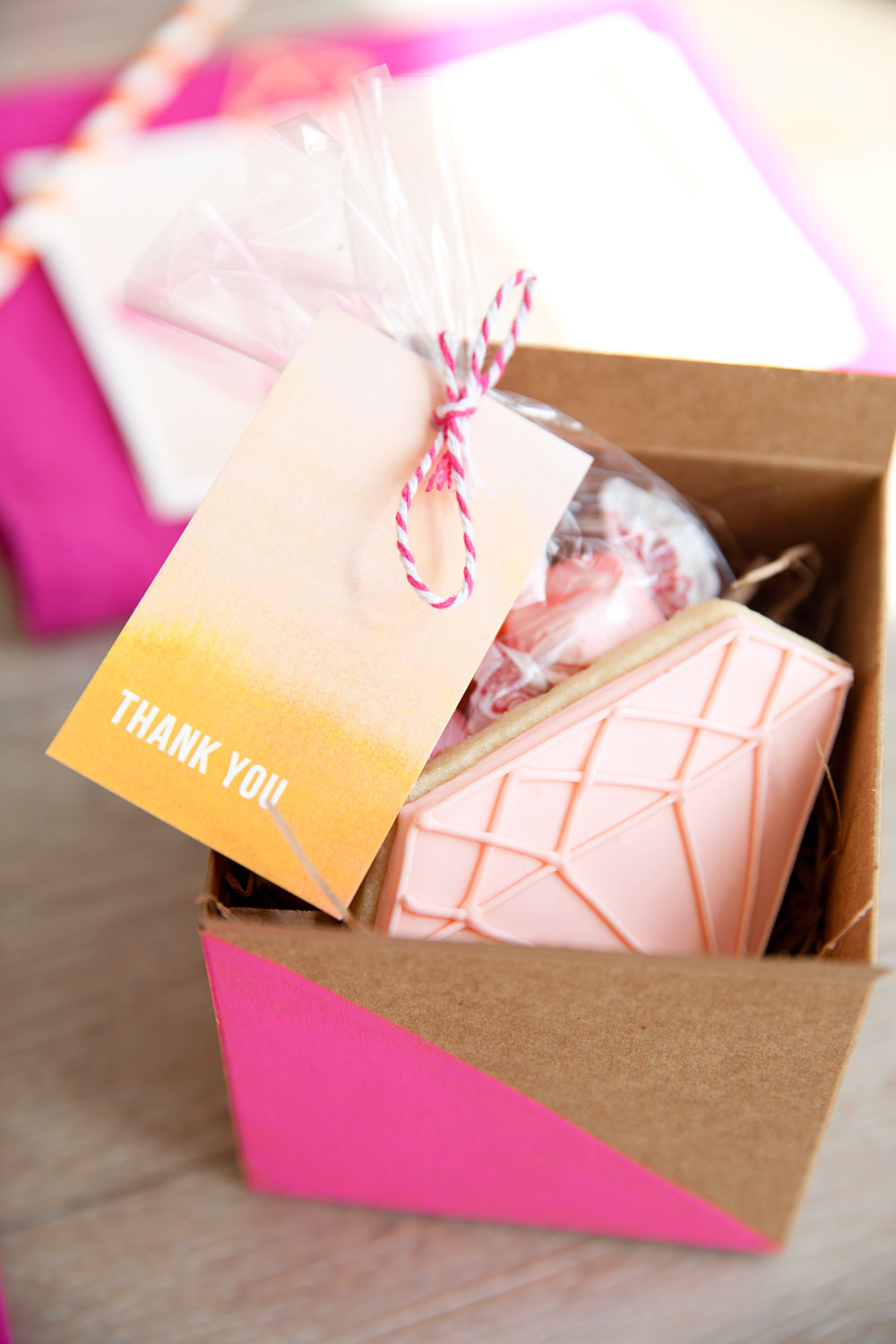 Sometimes, I feel like my cookies are kind of like my babies. Alright, so I get that's a little bit of a stretch, but stick with me for a second. These sugar cookies can be kind of a process and definitely a labor of love. After putting so much thought and energy into each batch of cookies I make, I just want to send them to a good home where they will be loved and appreciated as much as they should be! Ok, that is definitely ridiculous now that I write it out, but it is true nonetheless!
Any time I make cookies for a collaboration with my friend Sara, I feel like my cookie babies are going to the very best home. Not only because they are totally loved and appreciated, but because it usually they means they are going to be a part of some kind of mind-blowingly beautiful party or event before they are happily devoured.
Sara asked me if I would be able to make some cookies for a bridal shower she was throwing for a close high-school friend. She told me she was using a lot of gem + geometric shapes and showed me this beautiful Minted invitation that embodied the party's color-scheme.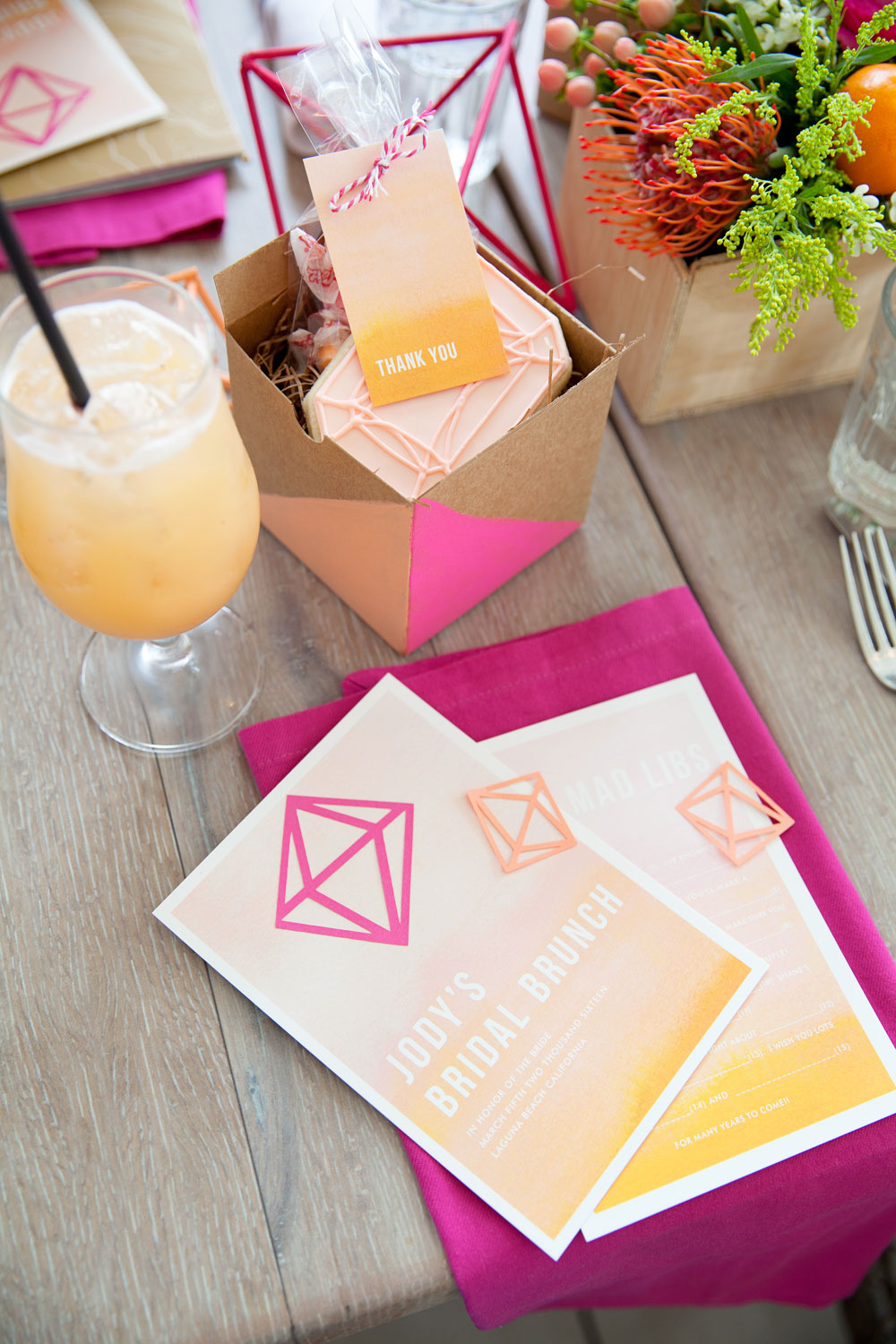 I decided to make these (semi) simple gem-shaped cookies, thinking they would go well with the geometric theme and obviously be a perfect choice for a bridal shower. I thought the ombré coloring of the Minted invitation was so beautiful that I knew I had to carry that through the cookies. [Fun fact: I used to work at a jewelry store that specialized in engagement rings. When I was looking for cookie cutters for this project, it was driving me CRAZY that so many of the options were nowhere close to what the actual dimensions of real gemstones are. I ended up making my own template for two of the designs and hand-cutting them with a pizza cutter. I also looked up actual drawings of real gems to make sure my decorative piping was as realistic as a cookie could possibly be. Ridiculous? Probably.]
I thought I was in love with how they turned out, and I was so happy to deliver them to my friend to take to the bridal shower. BUT THEN, I saw these photos of how the whole shower came together and I was literally blown away! I could say it a million times–Sara is a party genius! Can I just get married again (to Spencer, obviously) so she can throw me a bridal shower too?! I felt so honored to have my cookies be a part of such a beautiful tablescape. I mean, can you even deal with how gorgeous this all is?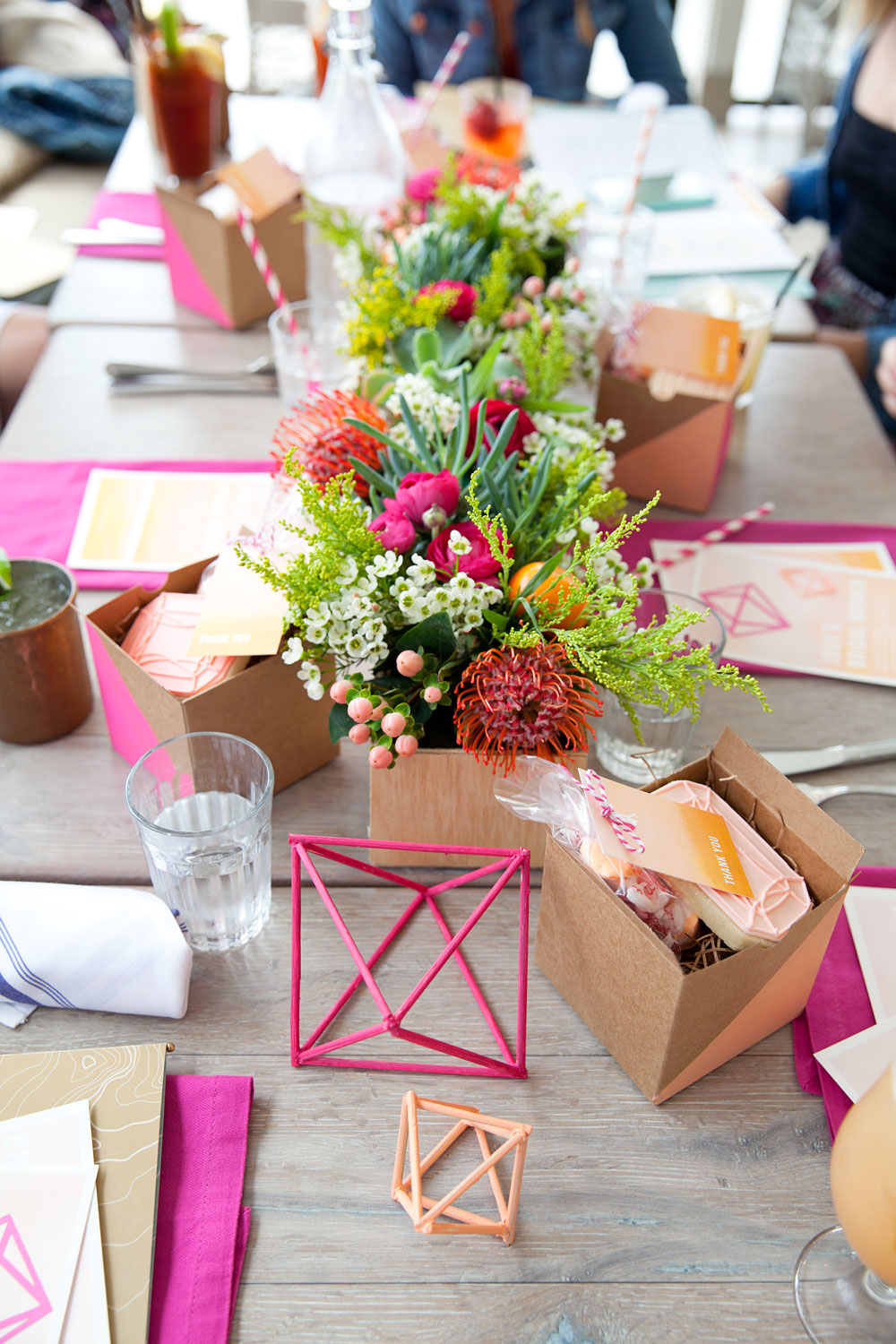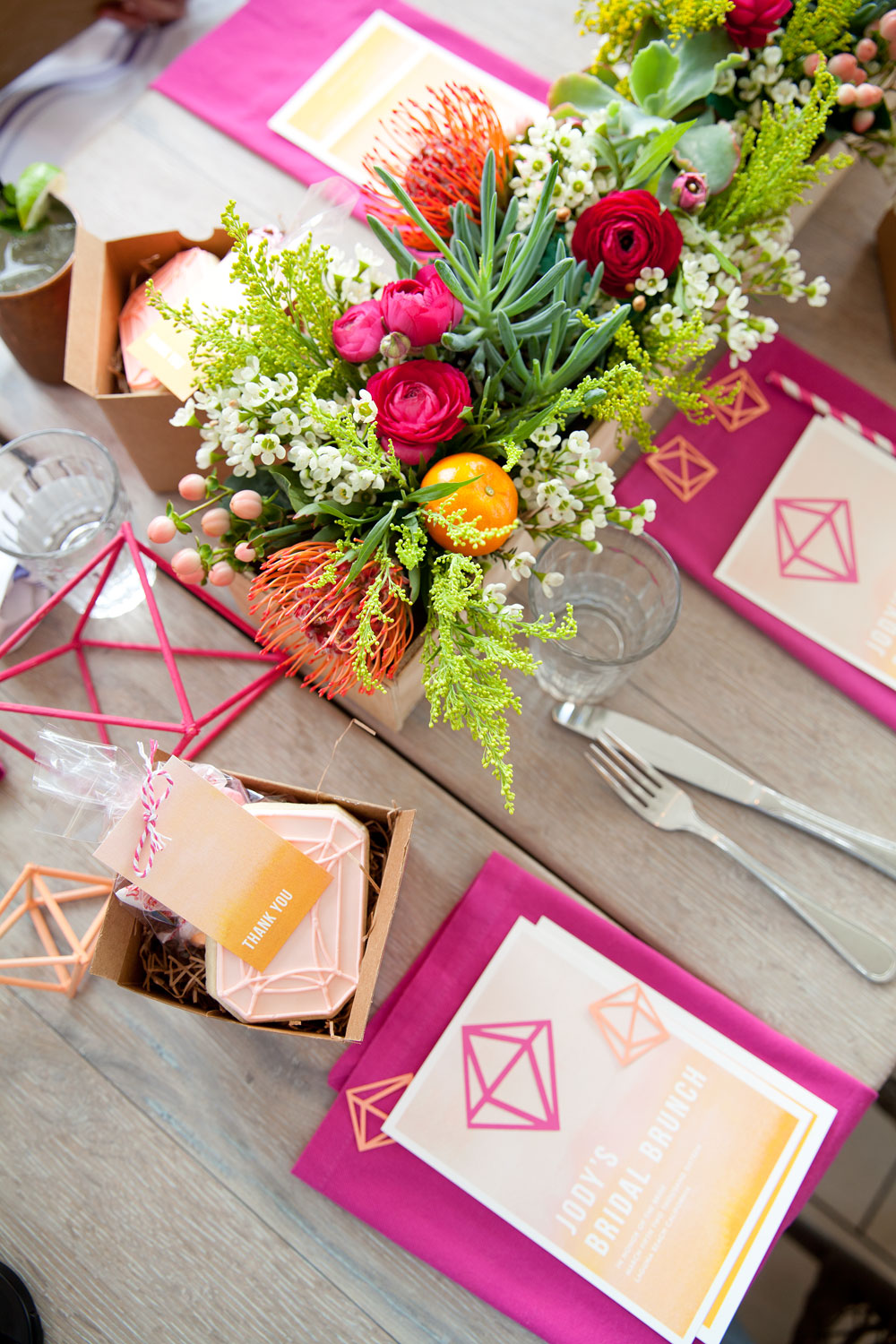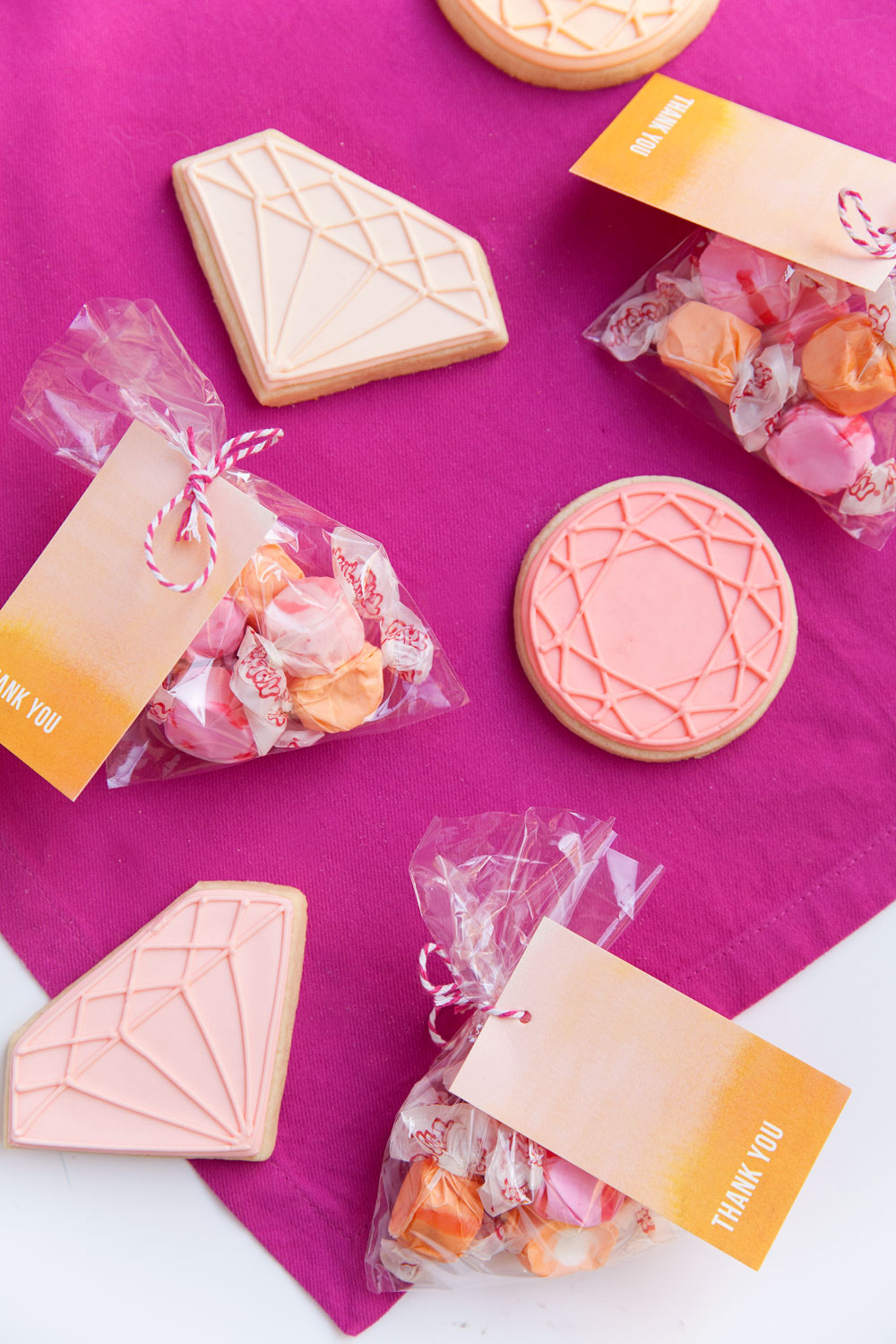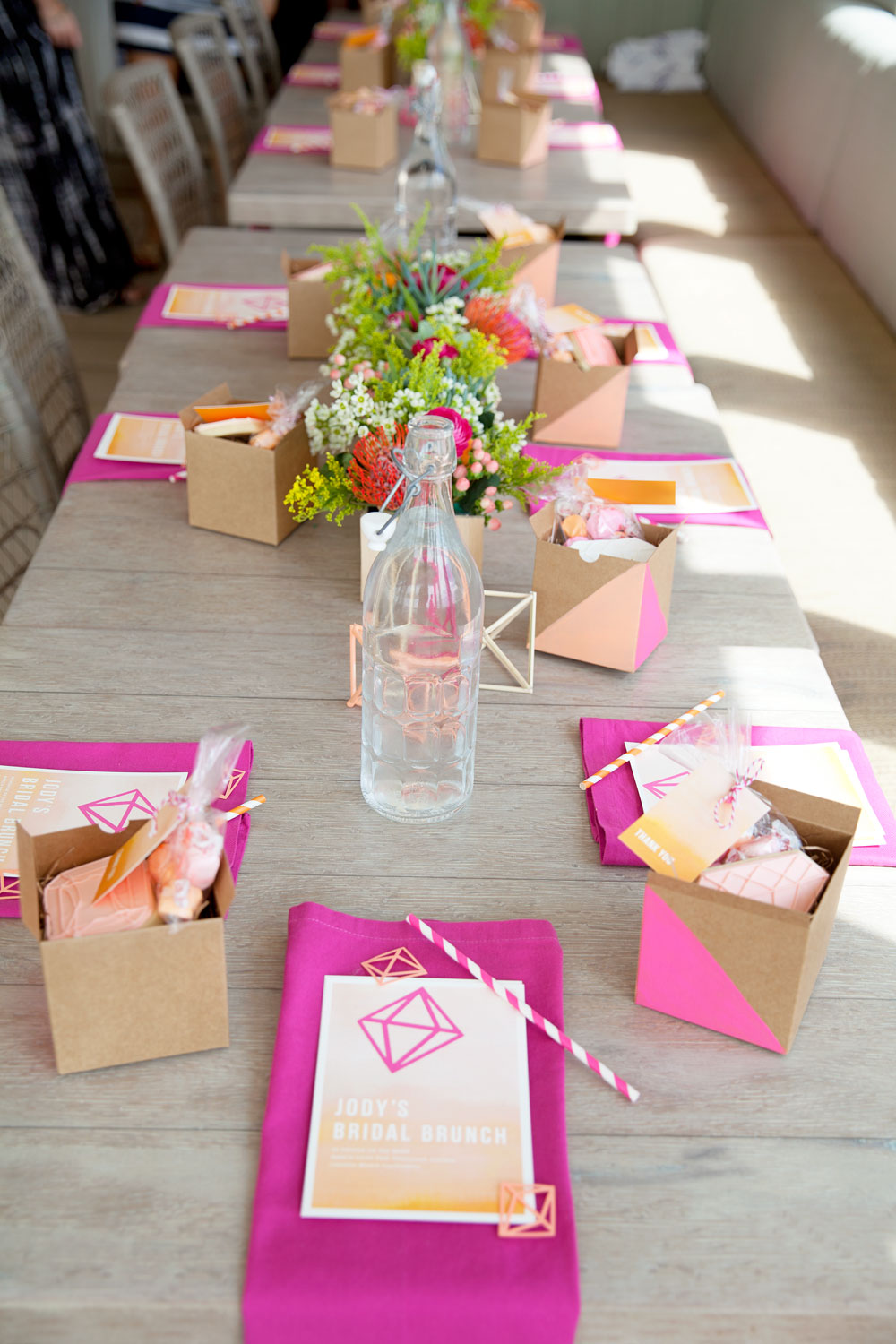 Photos by: Sara of Tell Love and Party