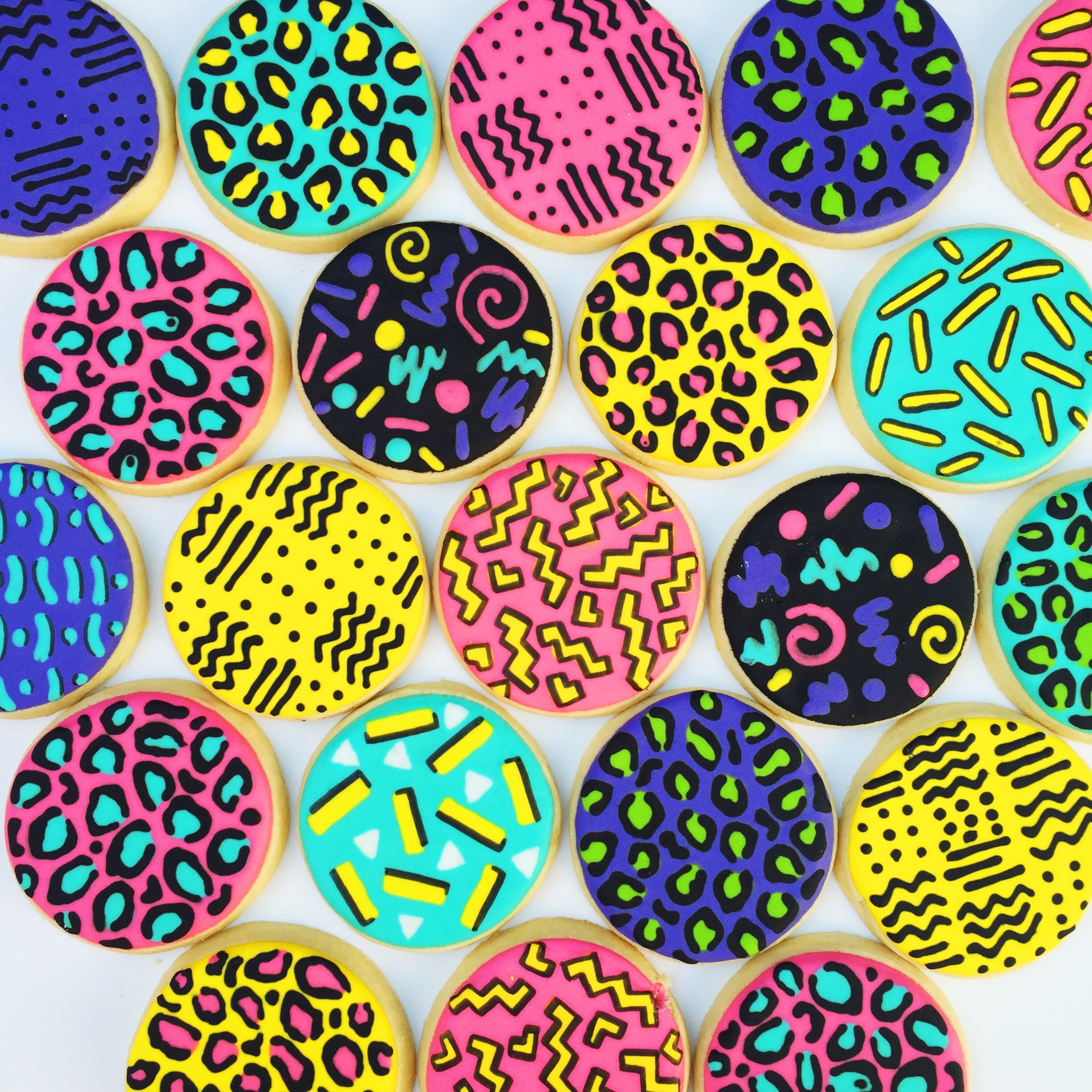 Confession: I am a TERRIBLE gift giver. I honestly don't even know when the last time I got my husband a physical gift on his birthday. Don't get me wrong, I love getting gifts. And I love giving gifts to people when I think of something I know they would really love and appreciate. But gift-giving just isn't my thing. I wish it was! Maybe in my next life?
Lately, when one of my friends is having a baby or a birthday party, I will bring cookies in lieu of a gift. Because who needs a gift that will last longer than a few minutes when they can have something edible, right?
My friend Sara recently had her THIRD baby boy, so a group of friends wanted to put together a casual shower for her. She didn't want or need a big event, but I think moms should get some kind of celebration every time they have a baby, because having a baby is HARD WORK and you deserve a party. Sara went to high school in the 90s and has a soft spot in her heart for the decade, so our friends decided to throw her the first ever 90s themed baby shower. We all came decked out in 90s clothes, hair, and make-up, and the venue was decorated like a teenage girl's 90s bedroom!
Instead of making traditional baby shower cookies, I decided to keep my designs on-theme with the 90s party. I was 11-years-old when the 90s ended, so I maybe had to google "90s graphic designs" and then I chose my favorite designs to replicate on the cookies. Bold colors on cookies aren't usually my favorite–I tend to go a little more subtle–BUT I was beyond thrilled with how these turned out. And considering these cookies received the most likes EVER of anything I've posted on Instagram, I would say they were pretty well received. Also, the guy working the Taco Bell drive-thru window saw these on my front seat on my way to the party and was REAL impressed. So there you go.